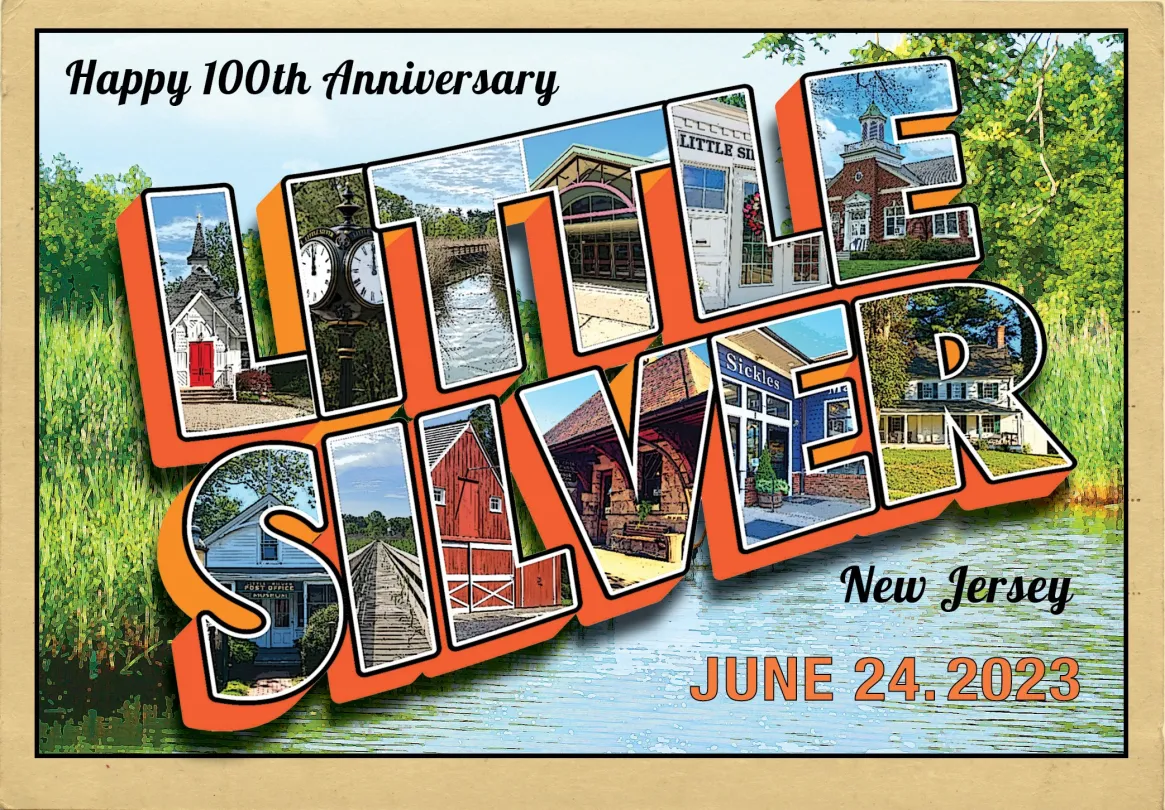 Event Details
Start Date

06/24/2023

Start Time

15:00

End Date

06/24/2023

End Time

21:40

Location

Little Silver, NJ, USA
The Little Silver 100th Anniversary will start promptly at 3:00 PM and end at 9:15 PM on June 24, 2023.
Admission is free for all to attend.
Food and beverage options can be purchased on site directly from vendors who may accept electronic payments like Venmo or Square for ease of transactions if cash is not accepted.
Of course we suggest that you purchase any Souvenirs in advance from this site to insure they are not sold-out day of as this cannot be guaranteed since they are on a first-come basis. This especially applies to our Wine and Beer drink Packages — BE SURE TO GET THESE NOW!
We look forward to welcoming the community to the Little Silver 100th Anniversary celebration. The day is filled with events for the whole family throughout the day. Please see the event schedule for details on activities. To ensure it is a safe and fun filled day please be mindful of the following helpful tips and rules:

EVENT TIPS
Walking and riding bicycles to & from the event is highly encouraged
Parking is limited; please refer to the parking map for available parking (SEE MAP BELOW)
No alcohol, food and/or coolers are permitted at the event
No transfer of alcohol from the commemorative cup to another container
Alcohol can only be consumed in the designated "Beer Tent"
No pets, grills, personal tents or beach umbrellas are allowed
Be kind to our volunteers, they are here to help


HELPFUL HINTS
Hoping for a sunny day, so bring your sunscreen
There will be a variety of food and beverage options, the Food Vendor section for more information
So much to see and do throughout the day, please visit the event agenda section for details on children, family and entertainment activities
Show your town spirit by wearing your Little Silver Anniversary merchandise
Please support, if possible, our generous event sponsor who helped ensure the success of the event
Event Access
HOW TO GET THERE

The Little Silver 100th Anniversary celebration may be easily accessed easily by car, train or foot. Entrance areas will be open to the public off of the surrounding roads: Prospect Ave, Markham Place and Rumson Road at the center of town.